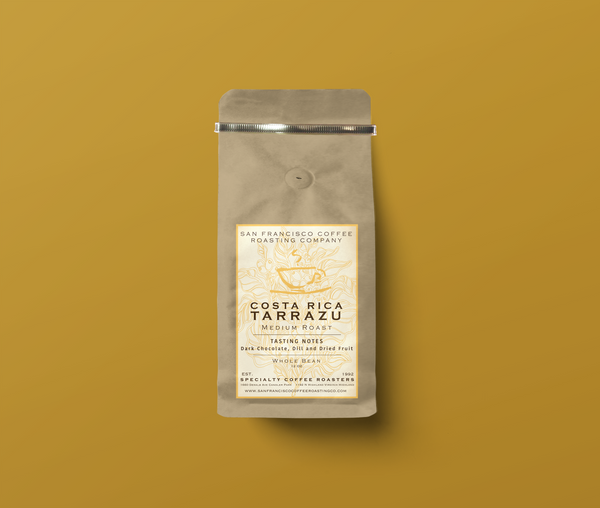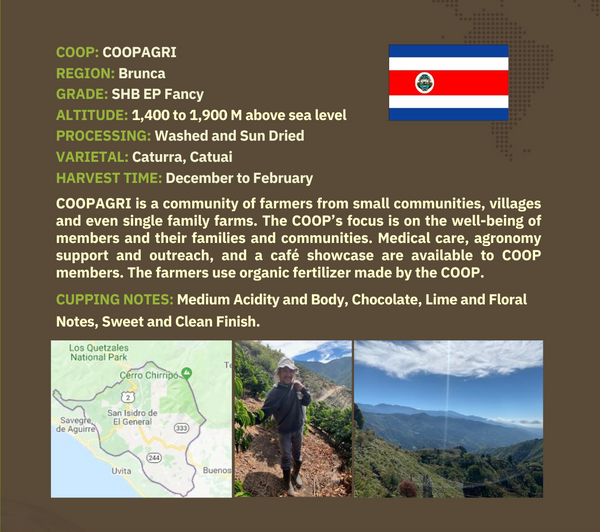 You're about to uncover the unbeatable richness of our Costa Rica Tarrazu coffee beans. Think of it as a little like sipping on burgundy wines, but in coffee form – seriously indulgent. Picture this: every sip carries a unique blend of flavors that dance on your taste buds, promising an unforgettable coffee experience.

You know what's even cooler? The subtle sparkle and brightness in every cup. Yep, that's the acidity doing its magic. If you're all about that rich medium roast or you're on the lookout for a coffee that's got some real substance, this one's for you.

Sensory Notes

Medium bodied

Smooth clean mouthfeel

High acidity

Lemon zest and floral notes

Chocolatey 

Suggested for drip and pour over
SF Coffee gift cards
Looking for the perfect gift for the coffee lovers in your life? This is it!

Give the gift of a San Francisco Coffee Gift Card. With all the delicious coffee blends and organic beans, pastries, merch and more, your friends and family are sure to find what they love at San Francisco Coffee Roasting Co.
Our Commitment
Located in the heart of Atlanta, our coffeehouses are renowned for our commitment to quality and excellence. Whether you're in Virginia-Highland, Candler Park, or on campus at Georgia Tech our expertly curated selection of original coffee blends and organic single-origin beans, will exceed your expectations.
Come join us for a cup of coffee or a handcrafted espresso drink!